States 2021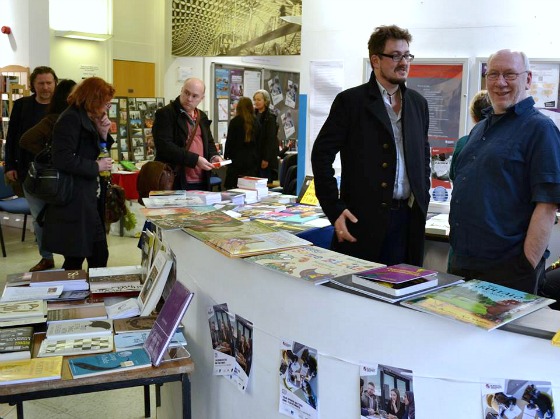 States of Independence is an annual one-day festival to celebrate indie publishing. Now in its 12th year, States 21 will be hosted online by the Leicester Centre for Creative Writing at DMU and our industry partner, Dahlia Books. As ever, our 'Book Festival In a Day' on Sat. 24th April 2021 will be open to the public and FREE to all.
Festival Bookings: Don't forget to book your FREE ticket for the festival: https://www.eventbrite.co.uk/e/states-of-independence-2021-tickets-146475093949
Festival Programme Page: for full listings
Festival Book Hub: meet the authors, poets & presses and browse their books
Festival Visitors' Noticeboard – from Sat. 24th April share feedback on your festival experience and your own indie press projects/news on our Padlet page.
PROGRAMME Highlights:
Indie Publishing: Building the Comeback LIVE Panel on Sat. 24th April at 10 am with speakers from Bearded Badger Books & Inspired Quill. Chaired by Farhana Shaikh of Dahlia Books.
Rise Up: Building Resilient Writing Communities LIVE Networking Event at 1pm on Sat. 24th April with Dahlia Books.
A Live Poetry Café, with poets Emma Lee, Rennie Parker, Michele Witthaus and Anthony Joseph. Chaired by Simon Perril.
Recorded Interview with Peepal Tree Press founder Jeremy Ponting, by Anthony Joseph.
Recorded Panel on Women in Indie Publsihing with UK's first black female publisher, Margaret Busby, Farhana Shaikh from Dahlia Books and DMU alumni, novelist and editor, Kimberley Redway.
Video guides on Creative Writing & Publishing from DMU's teaching team of published writers in range of genres.
Readings by authors & poets from various presses: Shearsman, Verve Books, Angry Robot, Shoestring, Nine Arches etc.
A blog series on Lockdown Fiction from four authors who have brought out books during 2020-21.
If you would like to be on the mailing list for States 2021 news, please use the following link. This also applies if you want to change your email address or haven't been receiving recent newsletters. http://eepurl.com/hpj8qb