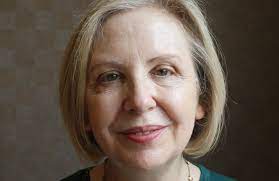 Today, I had the delightful opportunity to watch the livestream of Kate Chapman, a member of staff at DMU, interview Lyn Gardner, a novelist and journalist, about her history in the realm of Theatre. In particular, her experience working as a female critic in the 1980's.
I found it quite fascinating to listen to Lyn's perspective on the evolution of the art of critique, from it being a job very few could obtain, those who do being white middle-class men, into a market that anyone can enter from any background and level of education either in various theatre groups like West End or online social media such as Instagram or Twitter.
Lyn also noted how the internet has impacted the industry, or rather the growth of it from being a somewhat exclusive field of work to being the freer environment it is today. She even compared the effect of the internet to the printing press in the 15th century and how that greatly expanded literature and brought the skill of reading to everyday folk.
Overall, I believe Gardner's interview was well worth attending, especially if you are interested in theatre works or literature on a grander scale. It offered a rather insightful experience in gaining an understanding of how far the arts have come over the decades.
– Munir Yusuf