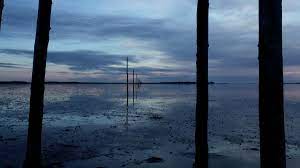 Learning about Suki Chan, alongside Sally Hossack the interviewer, we discovered Suki's ability to find beauty in unusual places, which alone is inspiring enough to say the least. Suki seamlessly blends the ephemeral elegance of life with time in her gorgeous filmmaking and photography, and creates some stellar pieces.
From an early age, Suki has always been infatuated with light, imagining light in the sky as cities. With this childlike imagination, she has molded her work into an amazing portfolio, focusing on the beauty of light. This has the capability to resonate with anybody who views her material.
Her movies such as Interval II, Stillpoint and Fog in My Head are all so beautifully crafted to perfection, to enrich our knowledge of the cultures in which she films in and the topics they discuss, such as her birthplace of the Tsiu Hang Village and Istanbul, in order to bring people together and learn from each other's experiences. Her movies were a breathtaking adventure to watch, and I cannot recommend it enough to watch some short films created by Suki Chan and her team – you will not regret it!