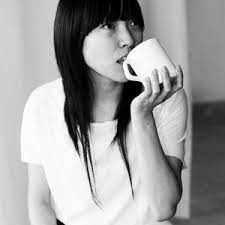 Lately, I have had the wonderful opportunity to catch the livestream of Sally Hossack, a member of staff at DMU, interview, artist and film director, Suki Chan. Suki discussed her journey in photography and film and her unwavering intrigue into the literal physics behind film, such as how lighting affects a shot. Personally, I really loved her detailed discussion of the filming Suki had done in her hometown; to witness her process of exploring dilapidated houses nearby in child-like wonder for her first film, expanding more on her childhood. Her passions of film and photography have fuelled her art direction in an inspiring, exciting and inspirational way.
Her origins are a great reminder to everyone in the creative arts of any kind, whether that be literature, film, or design etc. that, to grossly paraphrase, we should never let our medium of choice limit our ideas and creativity; an author can write beautiful images that engrain themselves into the reader's mind; an artist can display a range of emotions with even the smallest amount of detail. With Suki Chan's short films, Interval II and Still Point, she vividly brings out the pictorial beauty of the world and the people who inhabit it with timelapses as large as people coming together in congregation, to as miniscule as the gentle touch of sunlight on a simple curtain. In combination with the low-key somewhat orchestral music, her pieces bring out an infinite holy beauty to the world that is both touching and ghostly.
She describes her genre of film as "breathing photographs" and I believe that is the perfect definition, it captures a casual moment of an aspect of the world, be it people or scenery, and gives the audience time to witness it be whilst the rest of the world affects it in its own way, bringing an emotion of infinite stillness in touch with the universe. It's daunting yet mesmerising.
Overall, I believe this interview brings an important and valuable point of view in the creative arts that you must watch. It's a thorough look into the art of filmography and how Suki uniquely affects the viewer with so little, like building a banquet fit for a king with only fish and bread, a talent I could only wish to learn for myself in my own literature.
– Munir Yusuf